To promote a new railway service, between London, Paris and Bruxelles, a massive campaign has been made, and look who's been chosen as a symbol of english culture?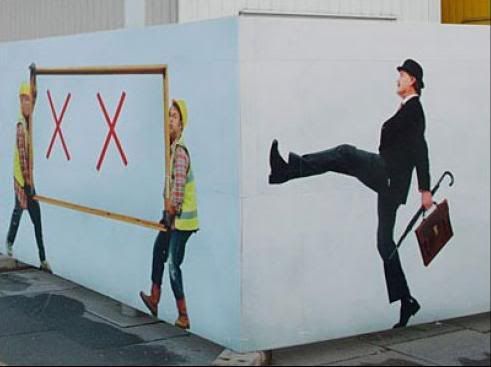 keep in mind that "england is just round the corner was the key-theme of the whole set of advertisment...
If walking by I see an huge Clesse-Funny walk photo, my day would turn so much brighter
Unfortunately, all the ads are in Belgium..